The Phase 1 ROUSHcharger provides a great foundation that offers high performance at a great value. This kit is the most popular kit in the Phased ROUSHcharger line up, offering performance and protection in one simple package.
The Phase 2 ROUSHcharger builds upon the Phase 1 charger and adds more horsepower and torque to an already stout supercharger system.
Finally, the Phase 3 ROUSHcharger, available exclusively for 5.0L Mustangs, is ROUSH's most powerful and performance-driven supercharger. ROUSH didn't stop the enhancements of the Phase 3 charger with just more power, we added more protection to the kit with additional parts.
visible in mobile
Body Kits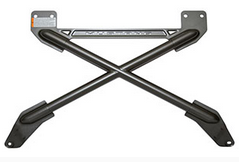 ROUSH body components add sleek and aggressive styling to your vehicle while providing the highest level of quality. The materials used in these components are carefully selected for superior appearance, longevity, reduced weight, heat resistance and impact resistance. Furthermore, ROUSH body parts are designed using OEM CAD data, ensuring that the pieces will fit on your car quickly and easily, in most cases using existing hardware locations to minimize drilling. This is in stark contrast to body parts from our competitors that often require trimming and sanding in order to get them to fit properly. These ROUSH kits also come with all required hardware and select components are available pre-painted in Ford factory colors or unpainted if you prefer a custom job.