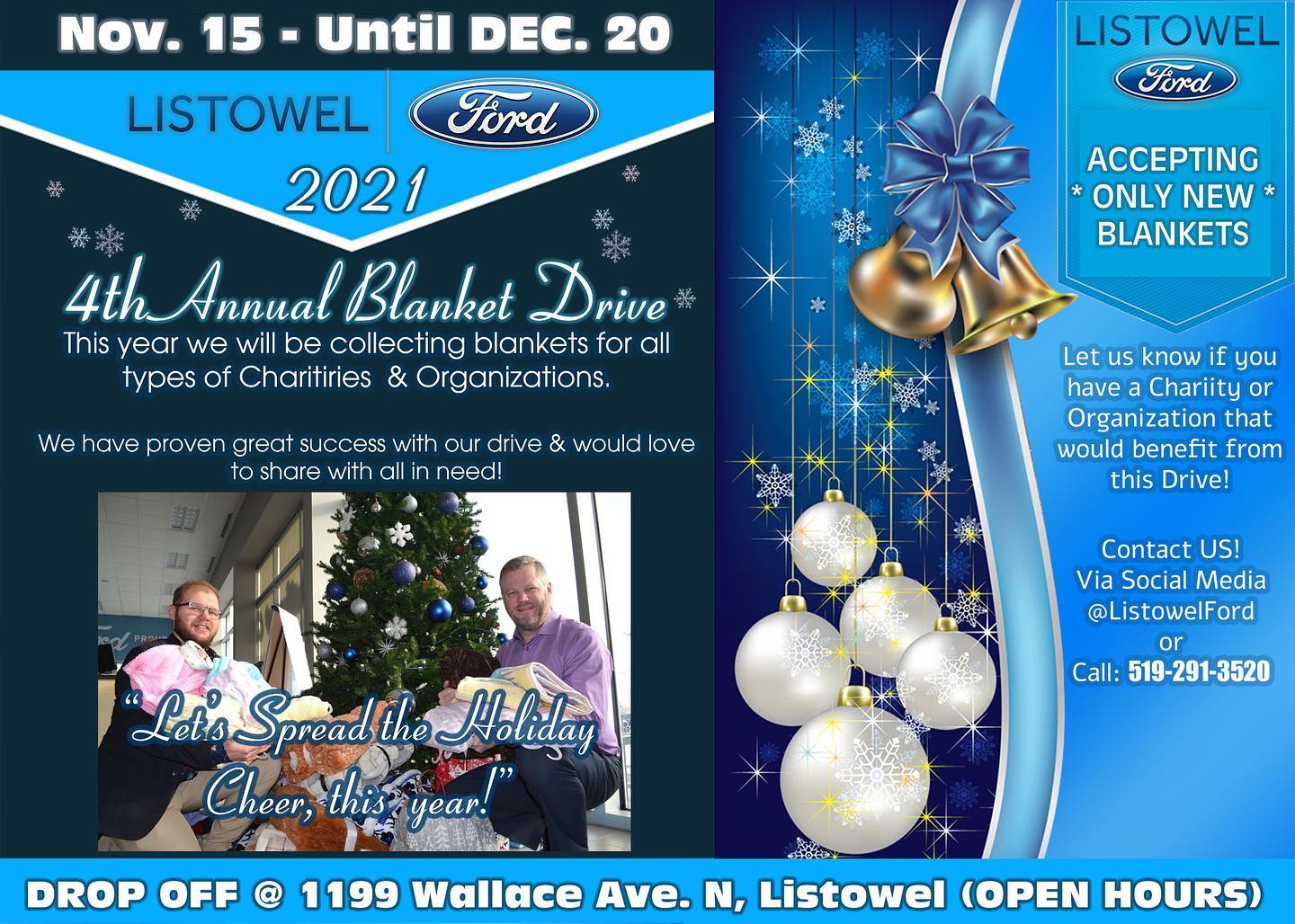 Let's come together and help where we can! Help Listowel Ford keep SickKids warm at Christmas!
This holiday season, Listowel Ford will be running our 3rd Annual Blanket Drive for SickKids & The Children's Health Foundation in London, Ontario. SickKids Hospitals and their NICU could use a helping hand… or warming blanket. Last year, we 298 blankets donated – it was absolutely amazing!
We will be accepting ALL donations of * ONLY NEW * blankets, hand-made knitted blankets, baby blankets and receiving blankets for the NICU. The warmer the better! Please bring your donations to the showroom, and place under the Christmas Tree. We will be running our Blanket Drive from Monday, November 16th until Wednesday, December 30th, 2020.
Showroom Drop-Off (Mon-Thurs 9-7, Fri-Sat 9-5):
Please respect Public Health's regulations regarding facial coverings and physical distancing.
Place your blanket(s) under the Christmas Tree in the showroom.
For the Children's Safety:
ALL blankets will be pressure-heat washed in industrial machines (like they use for hospital bedding). Some blankets may see damage before they reach the children, but it keeps them safe from the risk of COVID-19.
ALL HANDMADE blankets will be cleaned then kept in storage until after COVID-19 regulations have change for the hospital.
ALL NEW packaged (store-bought) quarantined for 14 days in storage after the high-heat process, before being delivered to the children.
"But I live in Listowel, and I want to support local children," you may say. Well, did you know that SickKids London is actually the closest children's hospital? That means that little ones in Listowel and the surrounding areas who need specialized treatment and care are actually taken care of at the London Children's Hospital. Serving a population of more than 2.3 million across Southwestern Ontario, an area with over 400,000 children, the London Children's Hospital cares for our region's most critically ill children. Check out some of the hospital's stats from the last year alone:
Over 117,000 patient visits (averaging 320 visits per day)
Over 37,000 clinical visits to the Paediatric Medical Day Unit
36,000 visits through emergency
Supported over 900 critically ill babies in the Neonatal Intensive Care Unit
Treated over 820 children in the Paediatric Critical Care Unit
53% of patients from outside of the city of London
Our goal this year is to fill the back of a Ford F-150 to keep sick and newborn children warm for Christmas and the rest of the winter season.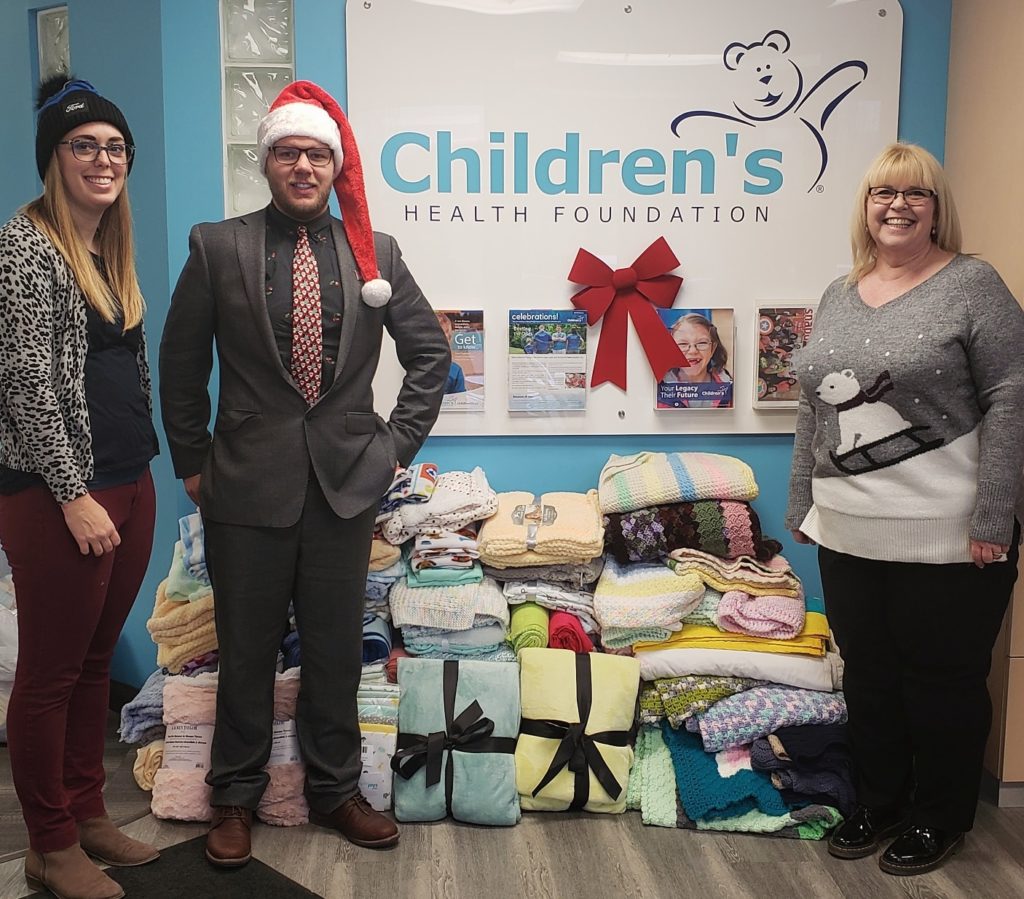 We welcome you with open arms to help such a wonderful cause during a time of holiday magic & cheer. Together, we can make sick child's Christmas that much brighter… and warmer!
Thanks in advance for dropping off your donations at Listowel Ford. We couldn't do it without the help of our wonderful community.