2022 President's Award Winner
We at Listowel Ford are proud to receive the President's Award again, for 2022. This award is given to Canadian Ford dealerships who have achieved the best customer service satisfaction. Thank you to all of our customers who trust us to take care of you. We couldn't have won this award without you! We are always looking for ways to increase our customer satisfaction, and look forward to the opportunity to demonstrate our commitment to doing our best – for you.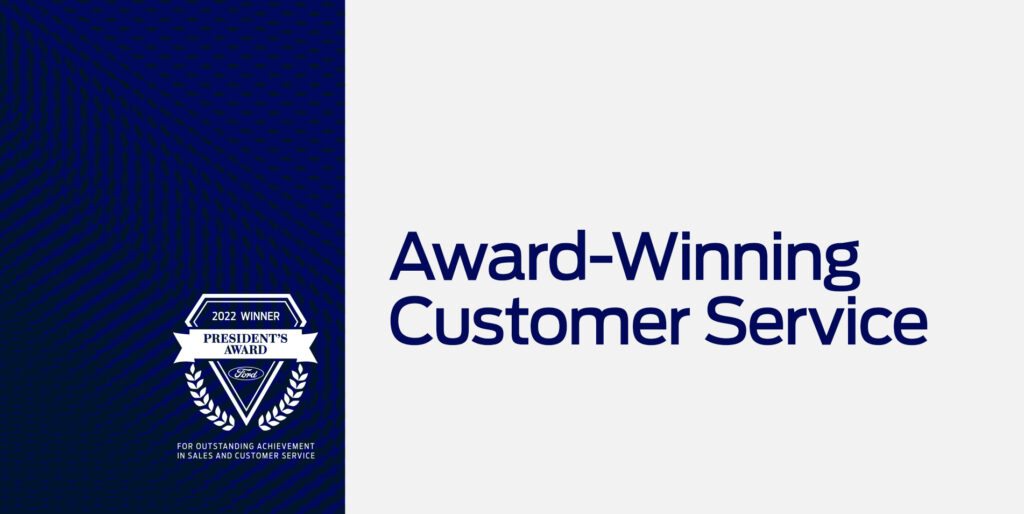 A special congratulations to Matt Cory (Sales Consultant) on receiving the Summit Award, for achieving one of the highest customer satisfaction levels across the country. Your customers love working with you, and this is a much deserved award.
Another congratulations to Jamie Ritchie (Parts Manager) on receiving the Peak Performance Award, for his achievements in the Parts Department. Great work!